An authorized Steiff repair professional! steiff repair, steiff steiff museum restoration steiff and all stuffed animal repair, stuffed stuffed collectible appraisals appraisals appraise repair repair repair restore restoration restoration consign consign buy sell doctor E toy rep toyrep doctore steiff trade

WELCOME TO IMAGINARY FRIENDS
Home of Steiff authorized restorationist - "Dr." E
*Also known as your stuffed toy vet!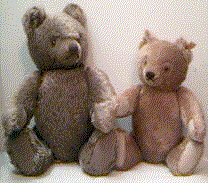 If you'd like to enter "Stuffie paradise", need an expert, Steiff authorized restoration (also know as a stuffed toy doctoring and repair :)), an appraisal, a custom-made soft sculpture
to replicate a dear pet or other (in the Steiff or other style!), have a collection to sell, looking for a special Steiff item, or something else stuffed...

IMAGINARY FRIENDS - STEIFF LOVER'S PAGES!
Tumbling around on the web since 1995!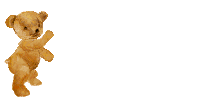 A bit about Dr. E
-Been on the web since 1995 but doing this type of work some 25 years!
-A Steiff authorized restorationist
-Working on all types of stuffies and related collectibles
-Also offering appraisals starting around $20
-Listed as an independent appraiser with the ASA
-Awarded top 30 teddy bear sites, listed in several collector bulletins, magazines and other publications
-Collecting Steiff and other stuffed for around 40 years and has a collection numbering in the hundreds
-Has an extensive reference library
...and so much more
303-761-7234
Thank you and happy collecting!
& Thank you for understanding and for your business
-in other words,
Thank you for your patience and your patients through our reconstruction!